Smart city Lab (SCL) at IIITB covers monitoring several things intelligently with the help of smart sensors and AI, such as traffic; activities and authenticity of people; pollution, governance, and beneficiary schemes etc. A video surveillance system used in any smart city implementation comprises of cameras, monitors, display units, recorders and computational models for analysis and monitoring. One such typical surveillance and monitoring system can be seen in figure below.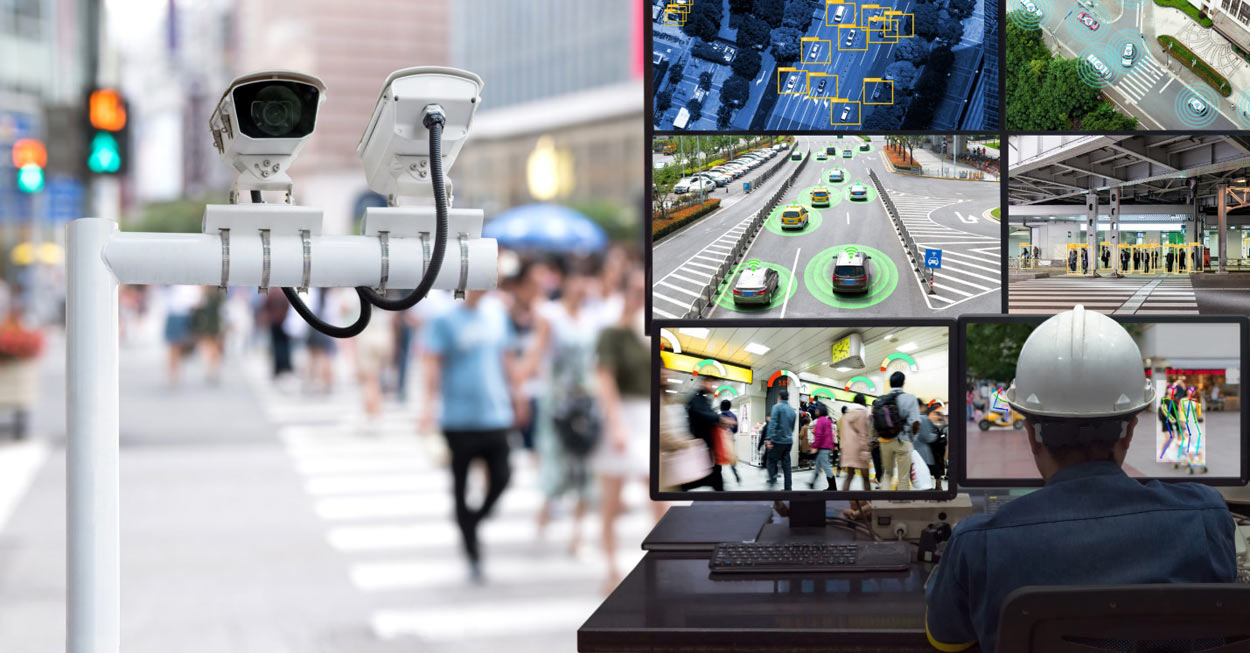 Image Source: https://www.6gworld.com/wp-content/uploads/2021/02/SmartCitySurveillance-scaled.jpg
Significance
Due to increasing population density especially in urban areas, an adequate smart infrastructure is needed to meet the needs of residents and visitors to ensure security by monitoring the real-time sensor data of a particular campus and the city. Real time video surveillance system is required which integrates powerful cameras that can detect the real-time data despite low-light conditions. This is how a city becomes smart through intelligent surveillance where the data is collected in real-time covering persons, activities of people, vehicles, devices, buildings etc.
Smart city design and implementations are reality now with the advances of AI (artificial intelligence) and sensor technology but the performance is significantly limited if low-light condition is present in the region. The proposed work aims to implement a smart city using smart cameras and image/video surveillance that can perform well even if the low-light condition prevails. The implementation and simulation cover entire IIITB campus and creating it as a smart campus. The coverage and scope of implementation of real-time surveillance in smart campus can be extended for any smart city project.
Mission Statements of the Lab
To detect intrusion, abnormal activities, vehicle tracking and classify various real time sensory data intelligently
To implement smart city surveillance and monitoring through real time sensor data analysis
Smart Environment Monitoring in Smart City

People working in SCL
Faculty : G. R. Sinha, Vivek Yadav
Students : Sriram G, Parithimalan A, Nachiappan S K, C P Vikram Adithya, R Prasannavenkatesh

Research Project
Title of the Research: Smart City Surveillance through Intelligent Sensor Data Analysis and Monitoring under Low-light Condition - Sponsored by Toshiba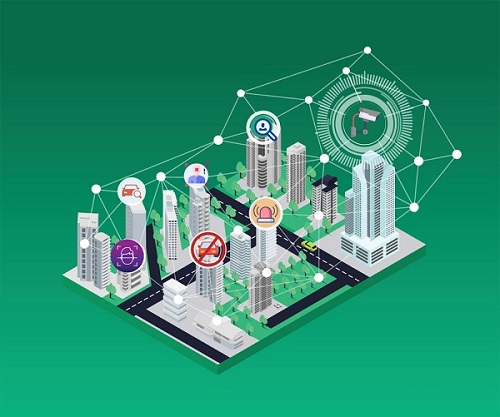 Implementation of smart city is adversely affected due to following major challenges:
Lack of robust sensing
Huge amount of data and its analysis
Poor lighting conditions
The above challenges shall be addressed in smart campus implementation at IIITB campus. IIITB campus shall be considered as experimental/test campus for creating it as smart campus through real-time sensory data analysis, monitoring and surveillance.
The focus of this proposal is monitoring of:
Persons, their identification, and activities
Movement of vehicles, recognition of number plates and speed/sound monitoring
Principal Investigator
G. R. Sinha, Ph.D.